After the EIDXA Meeting
Following the meeting, we meet for pizza and refreshments at Godfather's Pizza at 3647 1st Avenue SE in Cedar Rapids (in the Town & Country Shopping Center).

Map to Godfather's:
(Click on the map for a larger version.)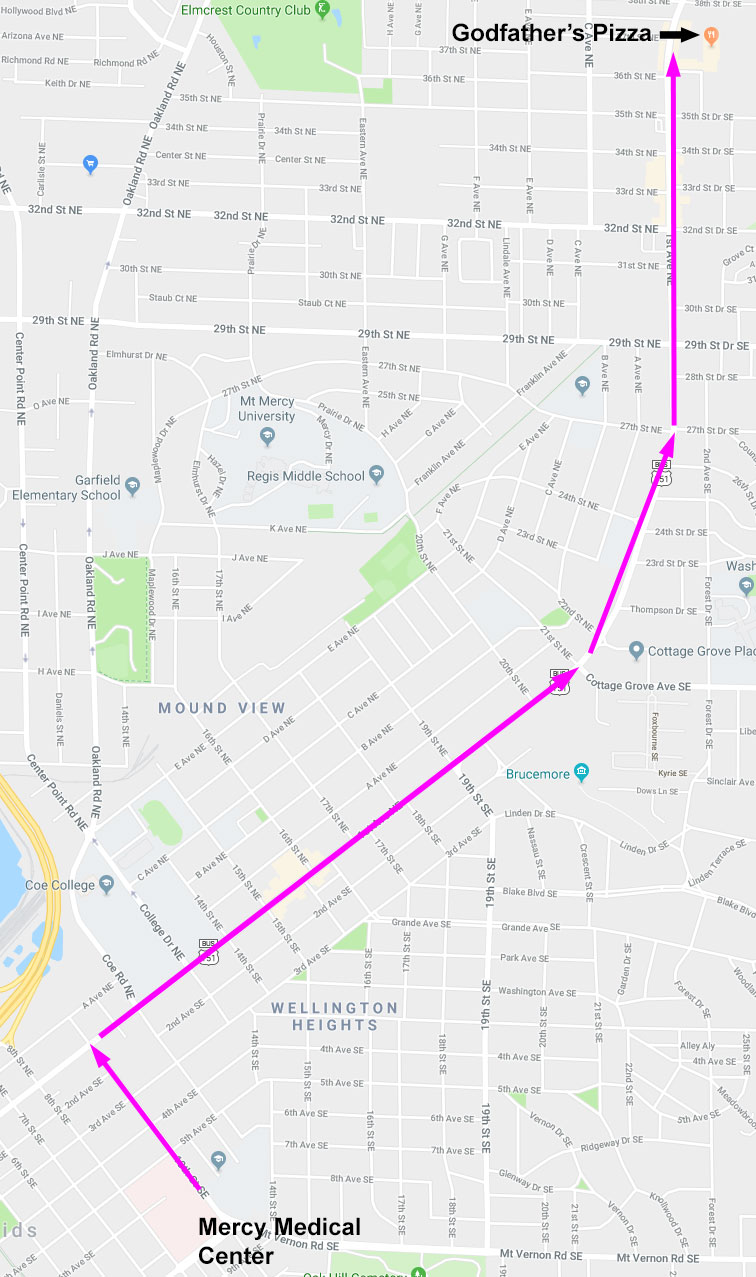 Getting to the new Godfather's Pizza location from Mercy Medical Center is
very easy! Just follow the map above, and these simple directions:
1. From the Hall-Perrine parking lot, turn left onto 10th Street SE and
proceed about 5 blocks to 1st Avenue SE.
2. Turn right onto 1st Avenue SE and go about 2.8 miles to the Town &
Country Shopping Center.
3. Turn right into the shopping center parking lot. Godfather's is at the
far end of the parking lot.

Here is an aerial photo map of the immediate area (Click on the image for a larger version):